Thanks to the nature of the industry, the financial structure of law firms is unique. Be it their distinctive client acquisition strategies, legal and ethical responsibilities, the need for a well-defined and often niche client demographic, or the flux in cash flow over a fiscal year, law firms are vulnerable to various financial challenges that arise over the course of their operations. This makes it imperative for a financially healthy law business to manage risks effectively, make the right decisions, remain profitable, and sustain growth.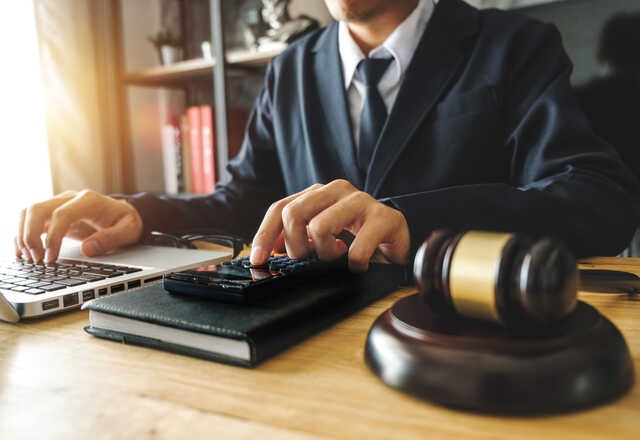 Typically, law firms generate revenue by billing the services offered to clients like consultation and litigation. Like any other business, the profits are distributed among different departments to meet financial obligations, including paying staff or managing overhead expenses. 
In addition to this, most law firms are required to maintain trust accounts with huge sums of money and deal with timely management of accounts receivable. 
Here are four financial challenges that your law firm might face, and plausible solutions for mitigating them:
Managing Trust or Escrow Accounts
Law firms have trust or escrow accounts to hold clients' money until the fulfillment of the agreed-upon terms between both parties. These accounts are crucial when it comes to temporarily storing funds from various clients and require detailed accounting skills to monitor and update the accounts accordingly. It is also mandatory for firms to keep in mind the legal regulations of Trust accounts, including fair reporting and tax obligations, as they are the first point of 'trust' for any client. This often requires year-round fund allocations and well-trained support.
Solution: Your firm should implement the most feasible accounting model that can cater to different sets of accounting information and act as a portfolio for all clients based on the services rendered. Each trust account has to be clear and transparent to avoid any discrepancies and for your firm to maintain a healthy client-business relationship.
Working with Accounts Receivable
Law firm accounting mainly involves keeping a record of the invoices and cash receipts from clients and presenting financial reports on monthly statements of accounts receivable. When a firm has a weak accounts receivable model, losses are bound to follow, with a direct impact on credibility and a good business credit score. As blunt as it may sound, without a smooth and fair accounting standard of inventory and accounts receivable, a law firm may struggle to remain in existence. 
Solution: Your law firm should have a proper system of record in place that ensures timely tracking of expenses and bills. In addition, your firm must focus on a healthy relationship with clients to get paid on time, thereby also building your brand image. 
Expansion Strategies
Generally, at its inception, a law firm focuses only on certain legal practices, like consultations to review and prepare legal documents, or mediation and arbitration services. Also, there are different types of law firms that practice various aspects of the law like corporate law, criminal law, or employment law. The challenge arises when a law firm plans to spread its operations, ushering in a need to modify its business model, change the management structure, market its new services, and allocate profits across the firm. 
Solution: With detailed planning for future revenue and analysis of past performance, your firm can ready itself to expand its services. Even the firm's market position and rating among competitors must be considered, since being in good standing is vital for any long-term decisions.
Client and Employee Retention
Clients and lawyers are primary stakeholders who hold a direct bearing on the competitiveness and credibility of a law firm. It is a typical requirement for every law firm to retain existing clients and acquire new ones consistently to meet yearly targets and stay in accordance with growth forecasts. Besides its clients, a law firm is required to hire talented and versatile lawyers to make the most from its human resource while not overspending on hiring or remuneration.
Solution: Client satisfaction and a qualified workforce go hand in hand. The area of focus must be recruiting the right kind of people to perform company duties proficiently and effectively. This will ensure that there is timely completion of a client's case, leaving the client satisfied, thereby promoting the growth of the business and ensuring client retention.
Sum up
While there are several challenges a law firm might experience in its lifetime, the goal and mission of the firm must not be compromised. Planning and forecasting are vital in ensuring the future of your firm, implementing client and employee retention practices, hiring skilled talent, and adopting expansion strategies only after a thorough analysis of your business model can prove to be viable and revenue-generating for your law firm.